Supporting Alternative Livelihoods
Alternative Livelihoods for Community Members
KWCAO is meeting the community's growing need for conservation education by reaching out to the adult members of the community, many of whom are actively involved in poaching, and providing conservation education presentations and resources to help individuals support their families so they don't have to resort to poaching. The presentations incorporate educational activities, videos, and interactive dialog that deepen their personal connection with wildlife and empowers them to see themselves as part of the ecosystems that surround them. 
Our support includes:
Buying tree seedlings from nursery growers for our programs
Hiring local craftsman to build fuel-efficient stoves
Hiring local cooks to provide lunch during KWCAO's field trips to the national park
Providing materials for beekeeping projects
Providing materials for waste receptacle bins to keep Kasese District unwanted debris from harming local wildlife
Photo: KWCAO hires local stone masons to build fuel-efficient stoves. They also teach community members how to make them using inexpensive local materials.
Photo: A village chairwoman welcomes KWCAO members to her community before they meet with an anti-poaching group.
Photo: The Kitabu Anti-Poaching Group is one of the organizations KWCAO supports.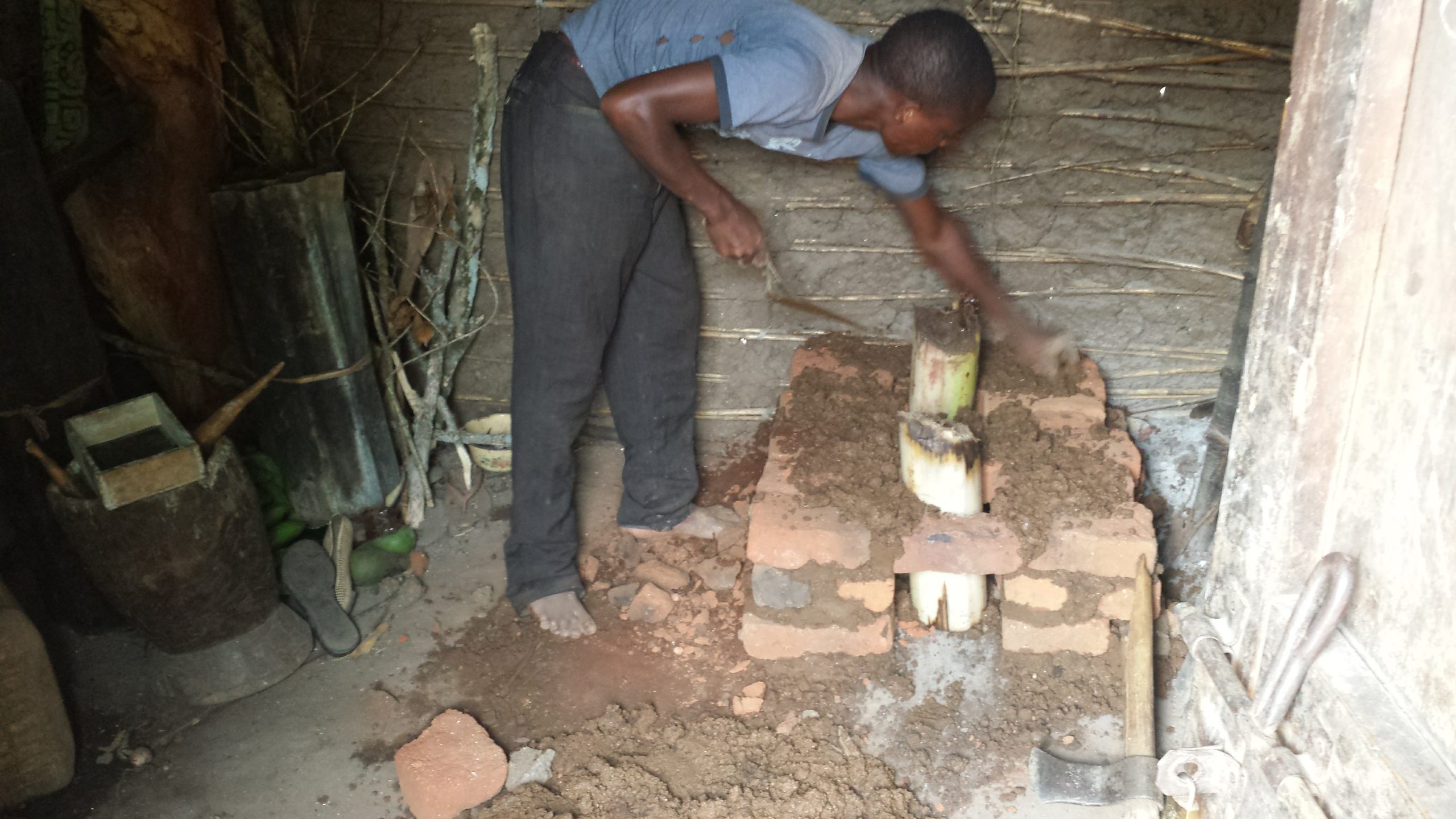 Photo: KWACO buys bricks for our fuel-efficient stoves from local brick makers to support their livelihoods.
Photo: An anti-poaching group gives KWCAO a tour of their community projects.
Photo: Ex-poachers grow and sell tree seedlings to support their families instead of poaching. KWCAO buys them for our tree planting program.
Video: Members of the Kitabo Anti-poaching Group demonstrate their maize mill for KWCAO.