Photo: Students show off their KWCAO wristbands. Each band has "I AM A WILDLIFE PROTECTOR" printed on it.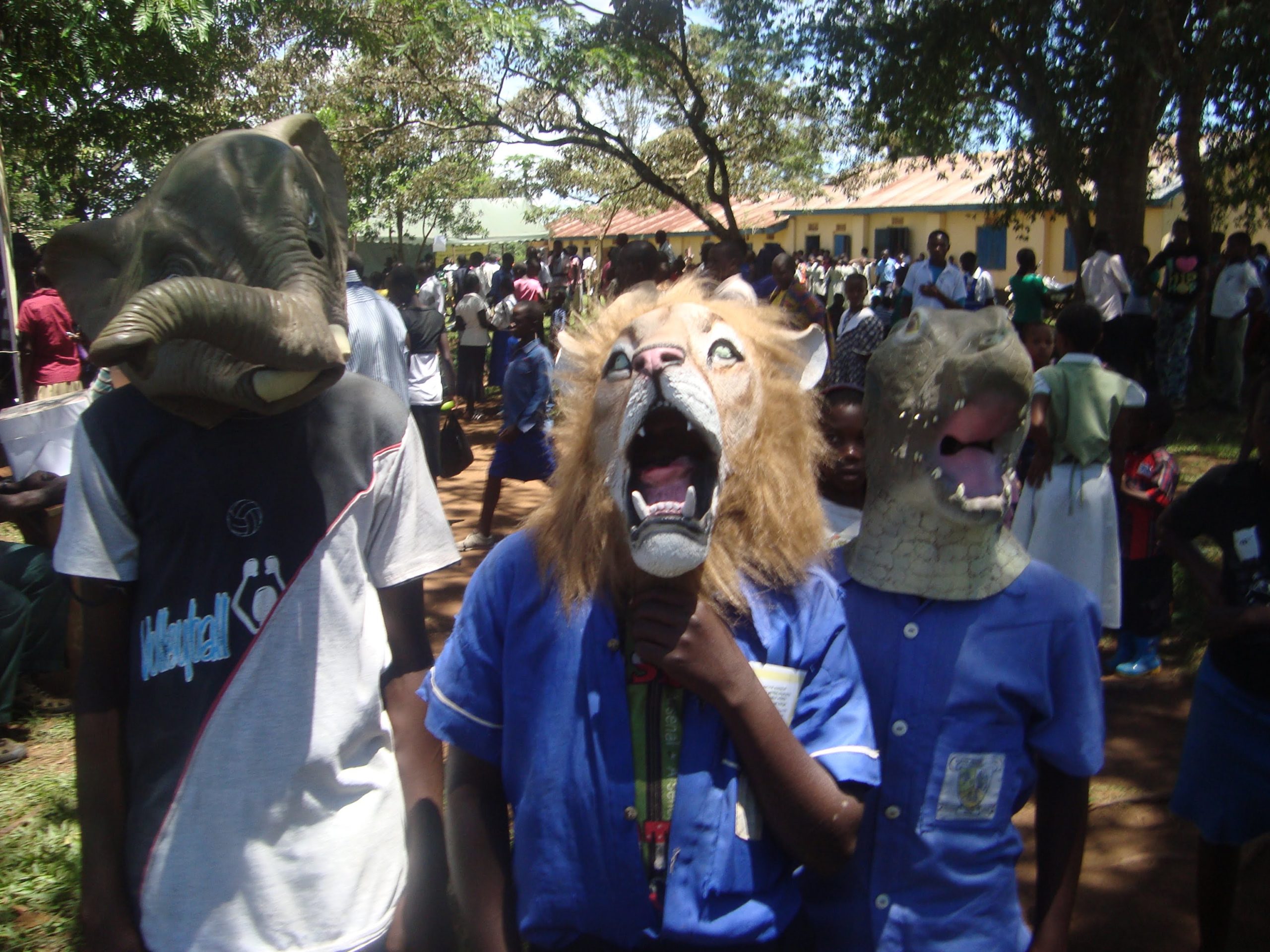 Photo: Animal masks are a big hit!
We are Wildlife Protectors
School wildlife clubs are an engaging way to connect children with nature and allow them to explore the relationship between humans and the environment. For most children, this is their only opportunity to learn about the incredible variety of wildlife living within their very own country. KWCAO supports these clubs with educational materials, tree seedlings. monetary contributions for projects, wildlife trading cards, and field trips to Queen Elizabeth National Park where they see wildlife for the first time.
Students who take the KWCAO pledge to protect wildlife are given a KWACO wristband with the words, "I AM A WILDLIFE PROTECTOR" written on them.
KWCAO Pledge to Protect Wildlife
"I promise to personally do my very best to protect wildlife and preserve our environment for the rest of my life. I also promise to be a wildlife ambassador by telling my family, friends, and neighbors about the importance of wildlife and spreading the message of wildlife conservation."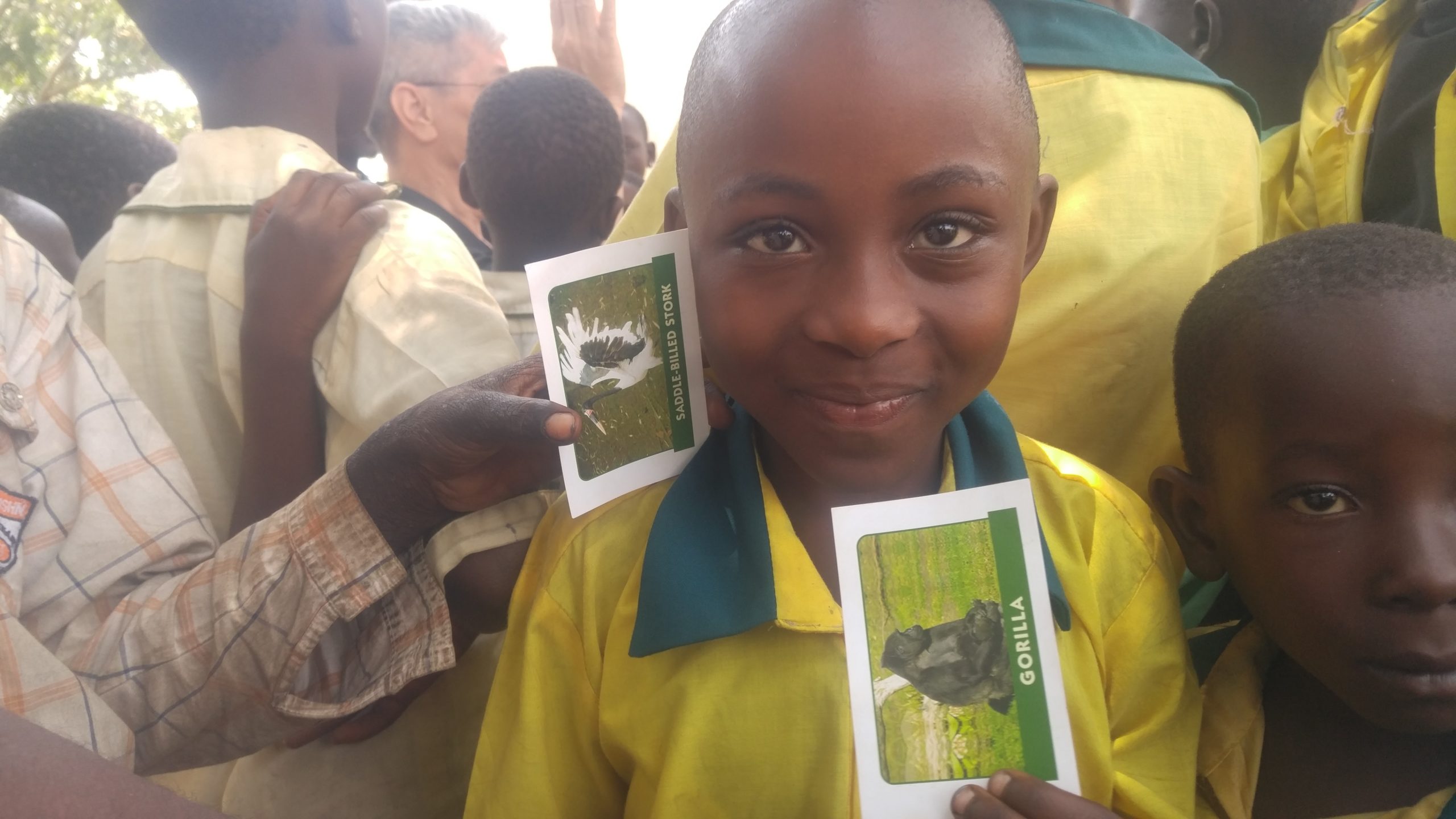 Photo: A young student proudly displays her gorilla trading card. All wildlife trading cards are designed by KWCAO.
Video: Students take the KWCAO Pledge for Wildlife Conservation